Audio Clips
Lindsey Smith videos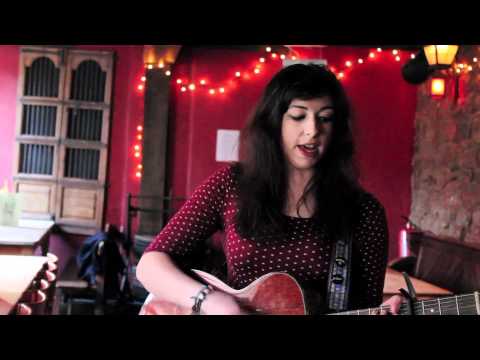 contact us
Lindsey Smith
Lindsey Smith is a Pop Singer – Guitar Player who enjoys playing a wide variety of covers from different genres and decades. She has been singing and playing guitar since the age of fourteen, and since then has played throughout the UK and in New York, San Francisco and Barcelona.
Read More
50´s
Johnny B Goode – Chuck Berry
Summertime – Nina Simone
60´s
Eight Days a Week – The Beatles
Drive My Car – The Beatles
All My Loving -The Beatles
All You Need is Love – The Beatles
Here comes the Sun – The Beatles
Can´t Take My Eyes Off You - Frankie Valli
70´s
Superstition – Stevie Wonder
Go Your Own Way – Fleetwood Mac
Landslide – Fleetwood Mac
80´s
Call Me – Blondie
Don't you want me Baby – Human League
Billy Jean – Michael Jackson
Holding Out for a Hero – Bonnie Tyler
Heaven – Bryan Adams
You got the Love – Eurythmics
90´s
Crazy – Seal
Kiss from a Rose – Seal
Somewhere over the Rainbow – Eva Cassidy
Bittersweet Symphony – The Verve
Don't look back in anger – Oasis
Wonderwall – Oasis
Iris – Goo Goo Dolls
Stop – Sam Brown
Kiss Me – Sixpence none the Richer
Dancing in the Moonlight – Toploader
Angels – Robbie Williams
Baby When You´re Gone - Bryan Adams
00´s
Yellow – Coldplay
Wherever you will Go – The Calling
Dreaming of You – The Coral
Feel – Robbie Williams
She will be Loved – Maroon 5
Breathe – Anna Nalick
Dakota – Stereophonics
Handbags and The Gladrags – Stereophonics
You're so Right for Me – Rooster
Black Horse and the Cherry Tree – KT Tunstall
Other Side of the World – KT Tunstall
Suddenly I See – KT Tunstall
Patience – Take That
Crazy – Gnarls Barkley
Mercy – Duffy
Viva la Vida – Coldplay
Umbrella – Rhianna
Skinny Love – Bon Ivor
Electric Feel – MGMT
Shark in the Water – VV Brown
You Give Me Something – James Morrison
Wonderful World – James Morrison
I Kissed a Girl – Katy Perry
Thinking of You – Katy Perry
Little Lion Man – Mumford and Sons
We Found Love – Rhianna
Set Fire to the Rain – Adele
Rolling in the Deep – Adele
Breatlhess - Corrine Bailey Rae
Sunday Morning - Maroon 5
White Winter Hymnal - Fleet Foxes
And Many More!